03 Aug

What the Fab 5 can teach you about Facebook Ads
This isn't one of our average blog posts with actionable tips and tactics for Facebook Ads, but something a bit different about one of our favorite (read, Dan's favorite) TV Shows – Queer Eye. The hit Netflix TV show returned to our screens this year to much fanfare with a brand new Fab 5 of talented, unique and fascinating guys completing emotional makeovers kind of reminded of us how we see businesses flourish from successful Facebook Ads. If anything though, it's a great way to introduce some new memes and gifs for a change!
The reason why you can learn from these fabulous men is that they work together to cover all bases for a makeover. From fashion to food, grooming to gentrification – the Fab 5 help their subjects improve both inside and out. And like any good marketing channel, you need to think about what your strategy will be to help you cover all bases. Unlike a lot of other marketing mediums, it's not a channel you can start and learn as you go without thinking about how you're going to approach it first.
So here's how the Fab 5 can help you cover all bases for your Facebook Advertising Strategy
Bobby – Get your house in Order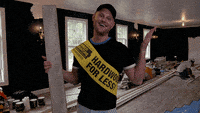 Each episode, Bobby renovates and re-designs the subjects home to help it better reflect their personality. And just like Bobby, you need to make sure you have your house in order to help your ads be as successful as possible. This means making sure your website is user friendly and that the landing pages you're driving traffic to relate to the advertisement the user sees in their newsfeed. Often a big element of high bounce rates (people hitting the back button on their browser quickly) and low conversion rates is that there is a disconnect between the advertisement and the website the user lands on.
5 Steps to get your house in order:
Check your ads and website have the same messaging
Install the Facebook Pixel on your website
Make the opt-in/conversion/purchase process as user friendly as possible
Make your website mobile friendly and loads quickly
Ensure it complies with Facebook terms of use
Karamo – Empathy & Emotional Intelligence
One of the most underrated skills of good Facebook Advertisers is the ability to understand their customer and what TRULY motivates them. Karamo from the Fab 5 has this remarkable ability to truly understand what the subject is going through on an emotional and psychological level. He's not a qualified psychologist or doctor, he just uses his empathy and understanding of human behaviour to be able to get to the heart of what is stopping them from achieving what they want in their lives. I can guarantee, the sooner you can understand your potential customers on an emotional level and create ads that speak to their desires, the better your ads will perform.
5 Steps to understanding your customers:
Think about what they ultimately desire
Outline steps you can help with to achieve their ultimate desires
Solve objections they have to converting to your offer
Create ads that speak to them on an emotional level
Create content that adds value to them, as opposed to you as the business
Tan – Creating the right look and feel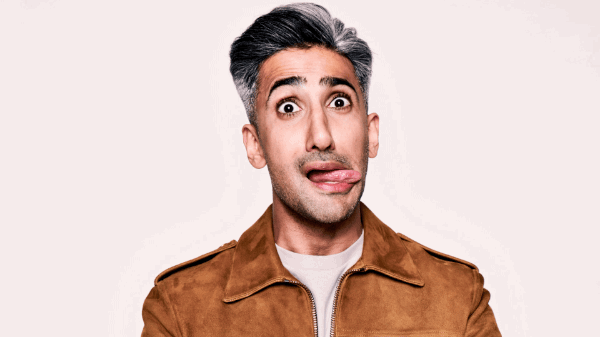 Tan is all about the fashion and style of each episode's subject. He does a complete makeover of their wardrobe to make them feel confident and look stylish in their new outfits. No matter the body shape, size or colour – Tan creates a solution that helps the subject make a great first impression no matter where they go.
This first impression is similar to what experience potential customers have with your business when they first see your ad on their newsfeed. Your overall brand can impact your results in the long term as often customers need to interact with you multiple times throughout their purchase decision.
5 Steps to creating the right brand:
Make your logo and page name easy to understand and relate to your offer
Use the right tone in your ad copy that make sense for your business and industry
The quality of imagery/video helps people determine if your brand is reliable and trustworthy
Allow potential customers to get to know your business on a personal level so they can relate and know, like and trust you
Create ads that are trustworthy with the right information to avoid conflict (and abide by Facebook's terms)
Antoni – Know your audience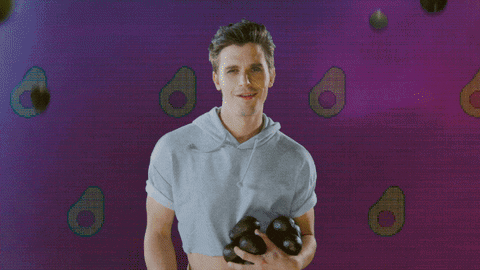 Food helps bring people together and there is nothing like the right meal to create a connection and open communication. Cooking the right meal for the right people is key though, and Antoni's culinary skills in the kitchen always link back to the culture and social strengths each episode.
Like the right meal, if you can't make that initial connection between your offer and your audience then it doesn't really matter what you're saying – because no one will notice. You need to do the initial work to think about your audience and who you're targeting.
Getting the recipe right for that initial connection makes all the difference. It's no point creating a three course cheese dish if your guest is lactose intolerant. Get the information to make sure you know who your audience is and who you are targeting.
5 Tips to knowing your audience:
Use existing data you have available to learn more about your target audience
Check your website and Facebook analytics to learn more about the demographics and interests of your audience
Use Facebook's Audience Insights tool to compare and research potential audiences
Undertake survey's to discover more about your audience
Use the split-test feature to compare audiences against one another
Jonathan – Finishing Touches and Adjustments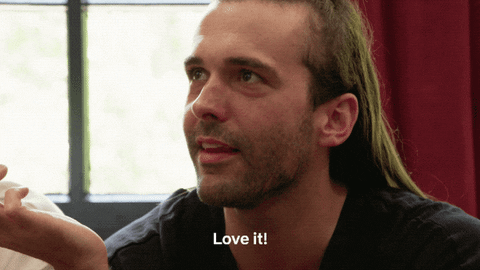 Just like any good makeover, the finishing touches and little steps can make all the difference to finishing a look and helping you go out into the world full of confidence. In the Fab 5, no one has more confidence than Jonathan. And regardless of his glorious locks and stylish mo, he always knows that the little steps he takes each day will keep him looking fabulous for years to come.
Similar to a solid daily skincare regime, a good Facebook Ads routine will keep your ads optimised and performing as best as they possibly can. Staying up to date with the constant changes and updates to Facebook Ads system requires you to be constantly checking and optimising your overall strategy. (And making sure you have sunscreen on, just to be sure).
5 Tips for a Fabulous Facebook Ads routine:
Stay up to date with Facebook Newsroom (newsroom.facebook.com) for product announcements and updates
Get into a routine of checking your ads performance at minimum every week and more often during important sales or promotion periods
Implement automated rules to notify you when there are drastic changes in ad performance
Connect an automated reporting tool to deliver daily and weekly reports on key metrics
Install the adverts app on your phone so you can monitor key performance indicators on the go
Like any good episode of QE, we love to see our hard work and transformation have a real impact on people's lives. If you're interested in finding out more about how we can help makeover your business, get in contact with us below…or head to Facebook Messenger here and start a conversation 🙂
Subscribe to be notified about our latest blog posts and Facebook Advertising tactics just like this
Find out how we got this mask company 3.6x return through a Messenger chatbot coupon campaign
December 17, 2020